I build all my machines by hand, from the finest raw materials. I build my machines in small batches, usually 4 or less at a time so the quality of every single machine I produce is up to my standards and the smallest of details are never overlooked. They are all unique. My ultimate goal is to create a product that works great, looks great and enables tattooers to apply the cleanest and most solid tattoos possible. If your interested in purchasing a custom machine and your a licensed professional working in a shop, email me and let me know what you would like to order.
individual machines start at $400.00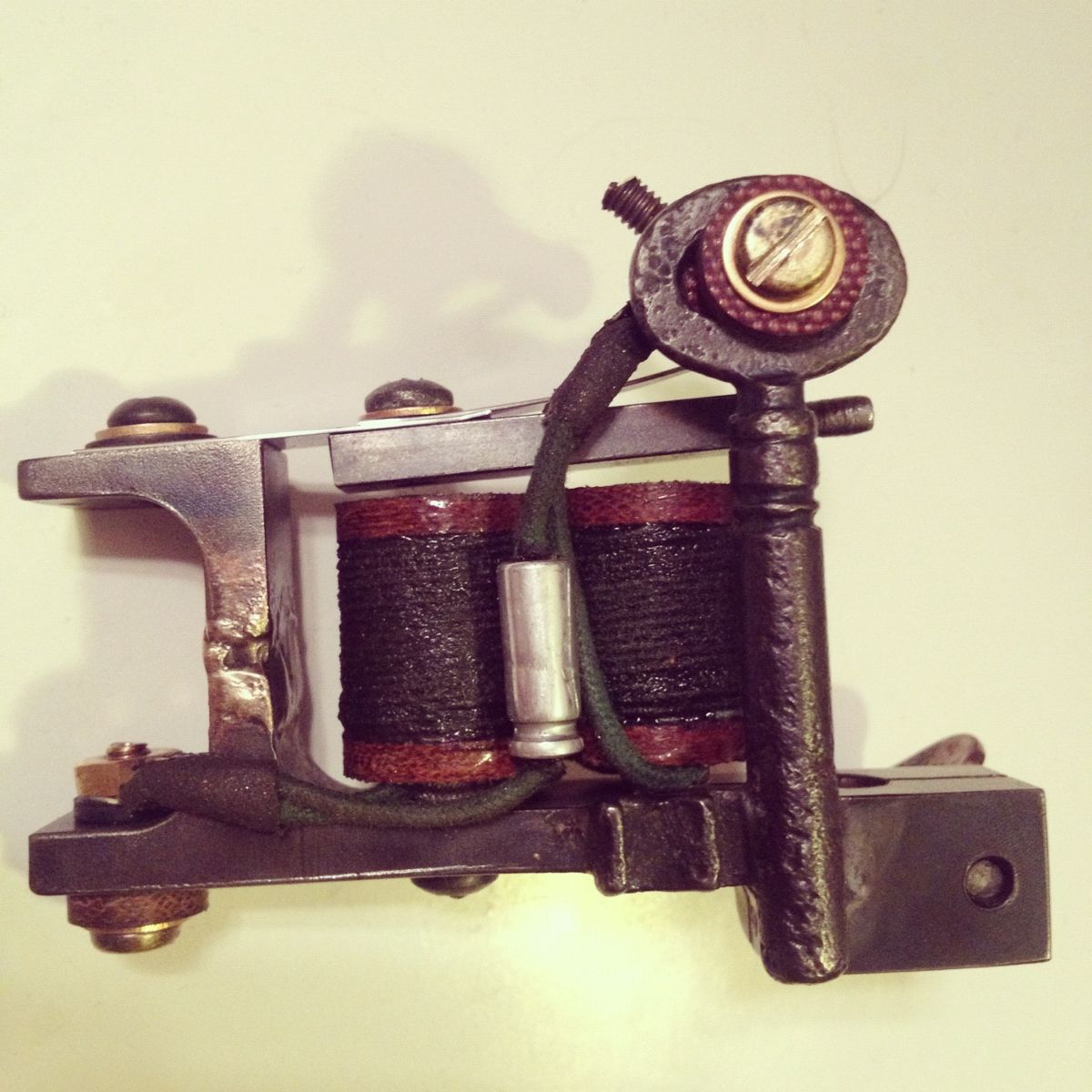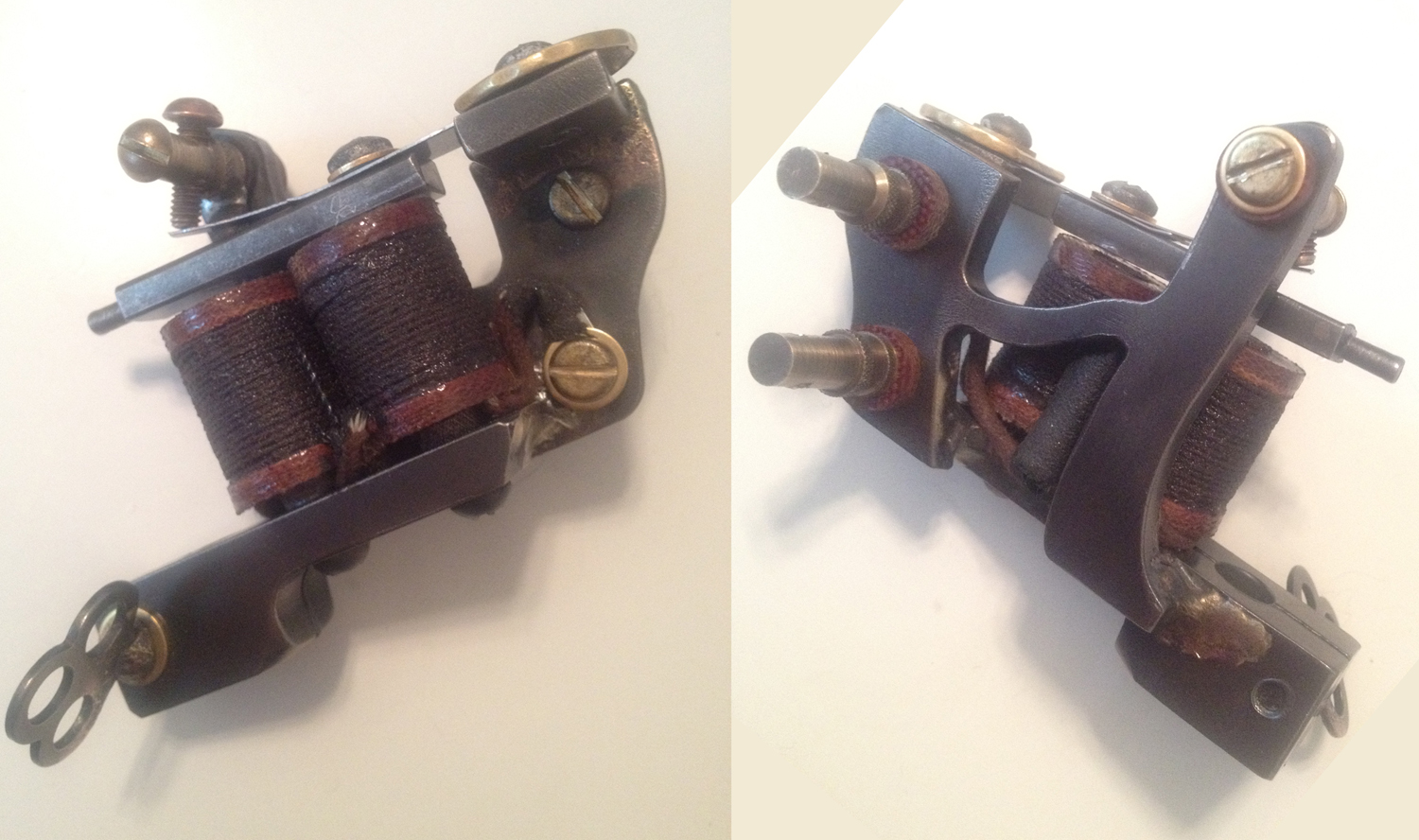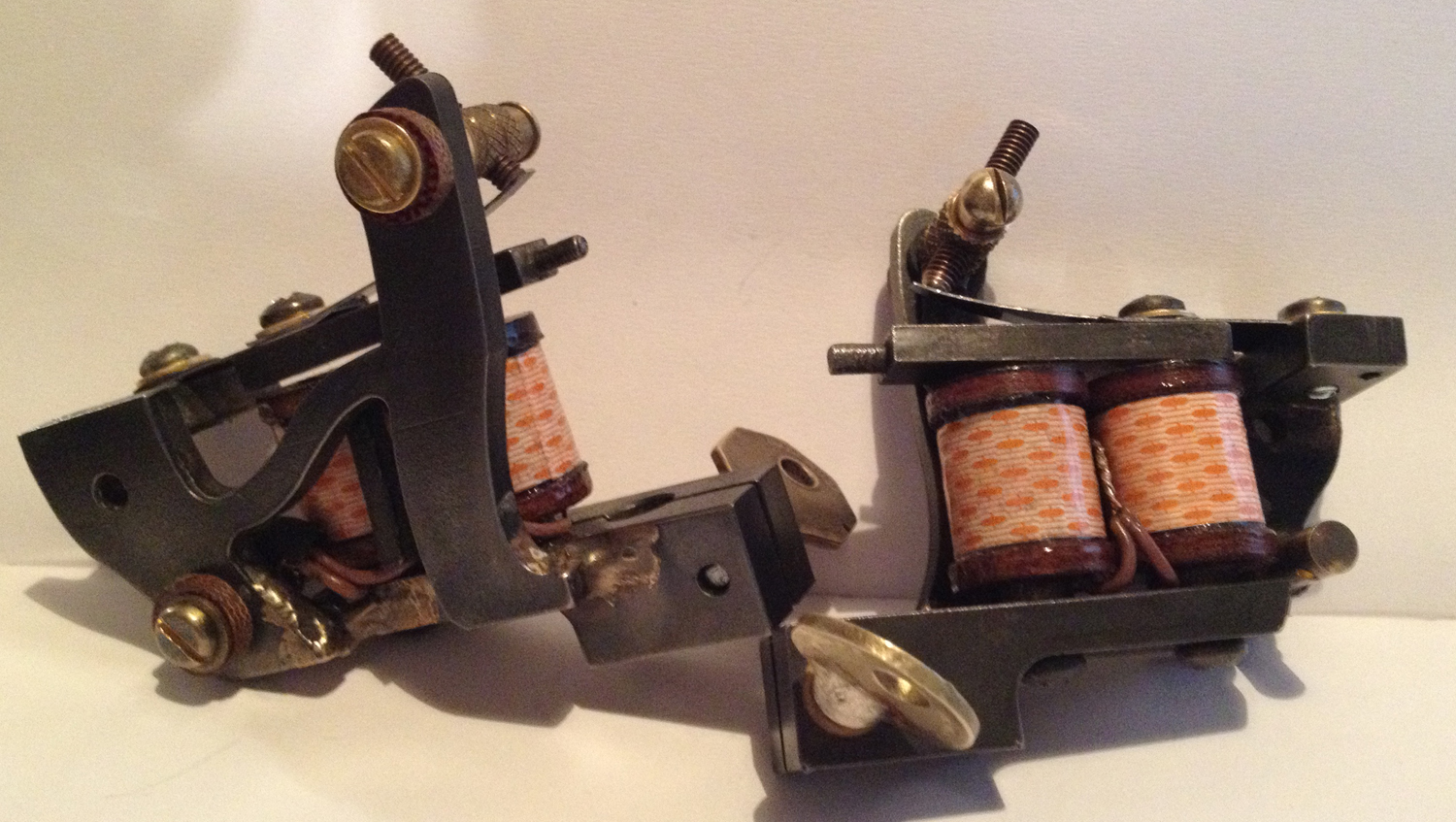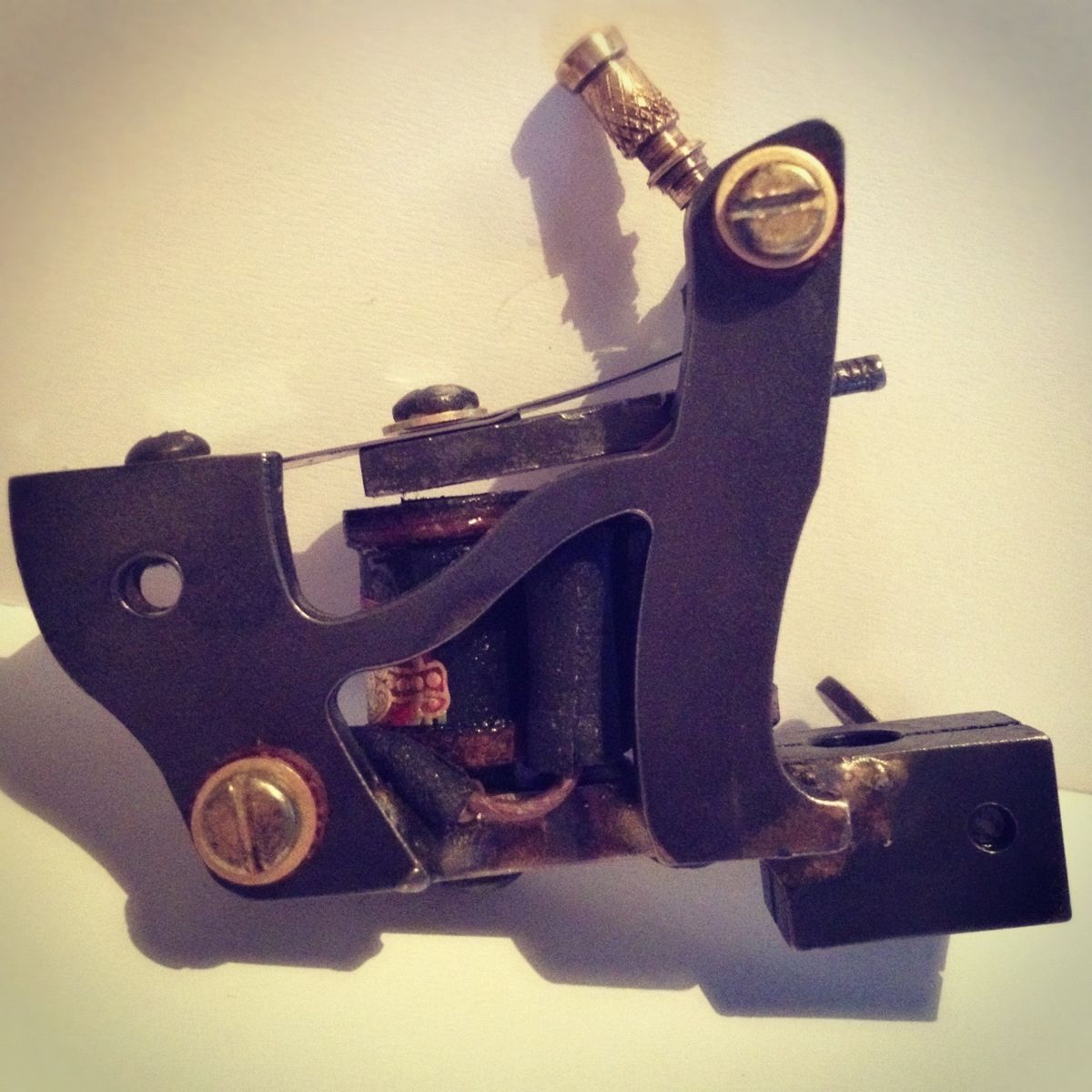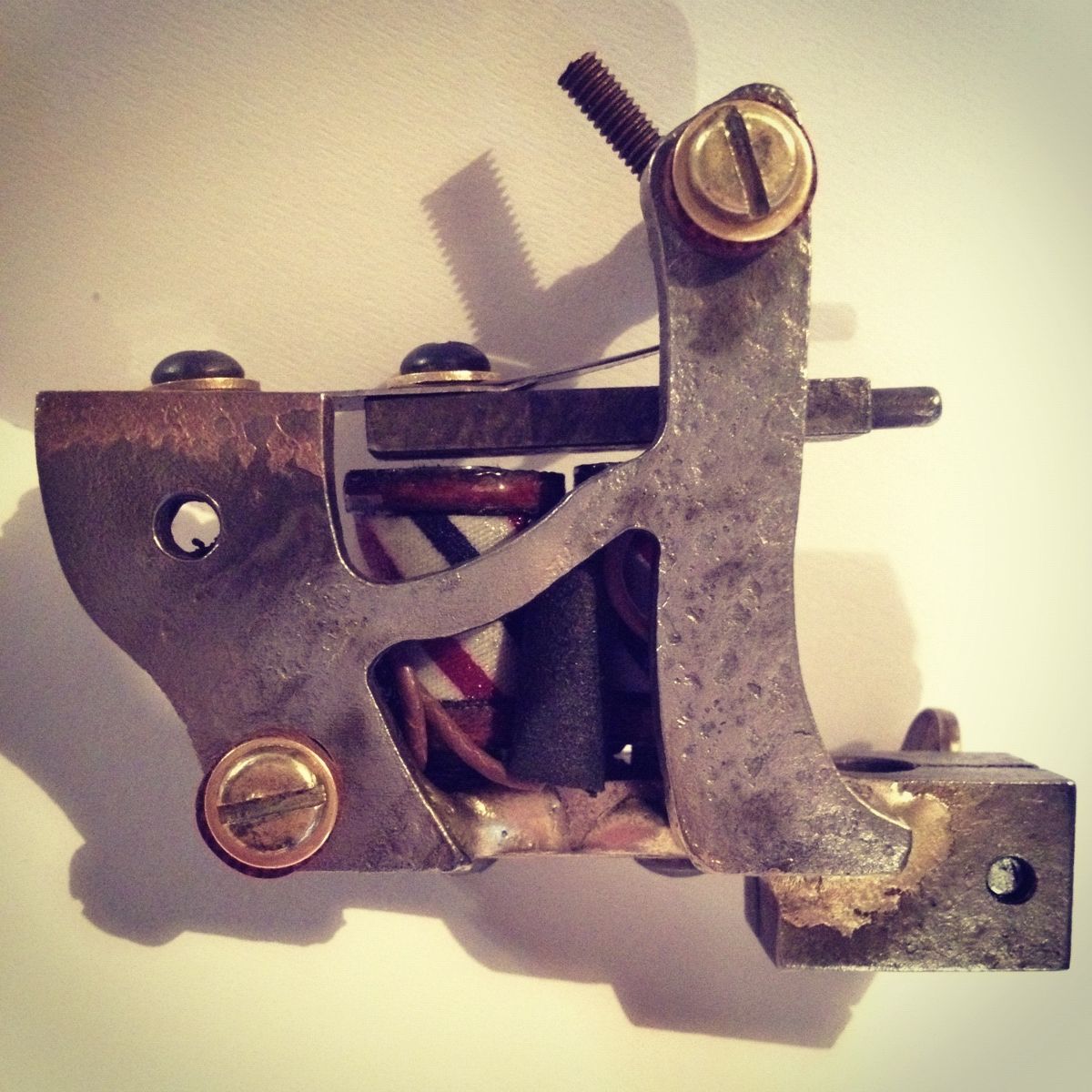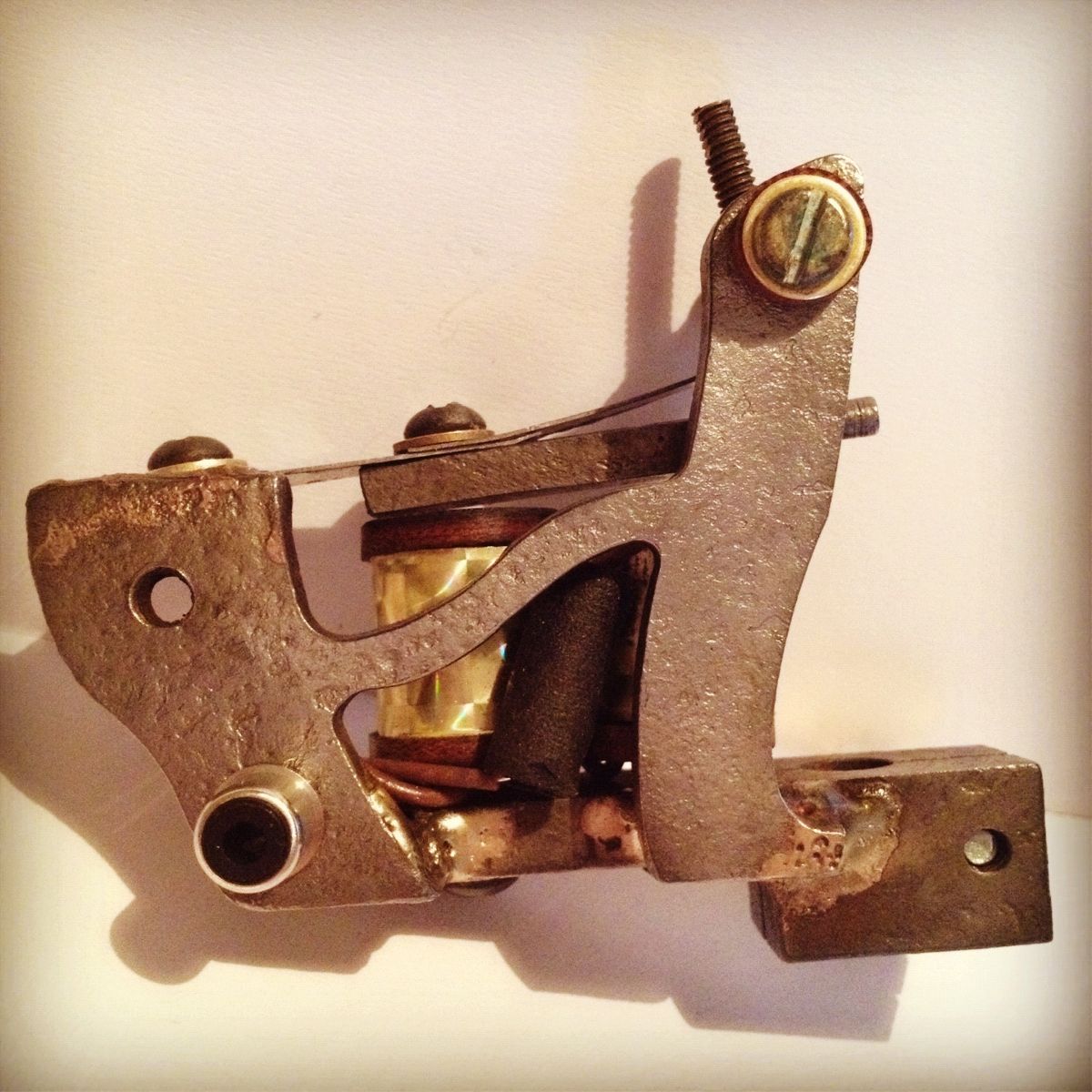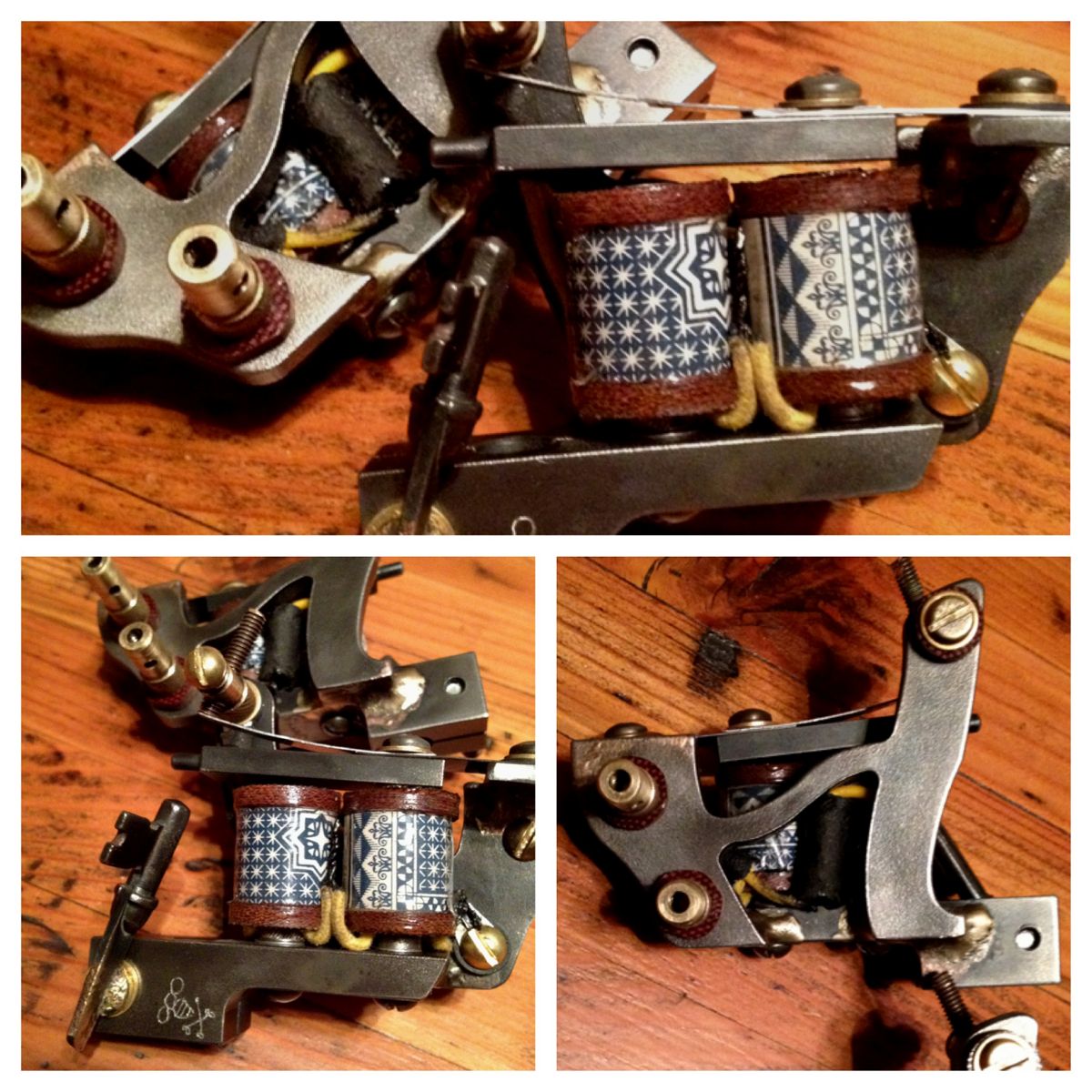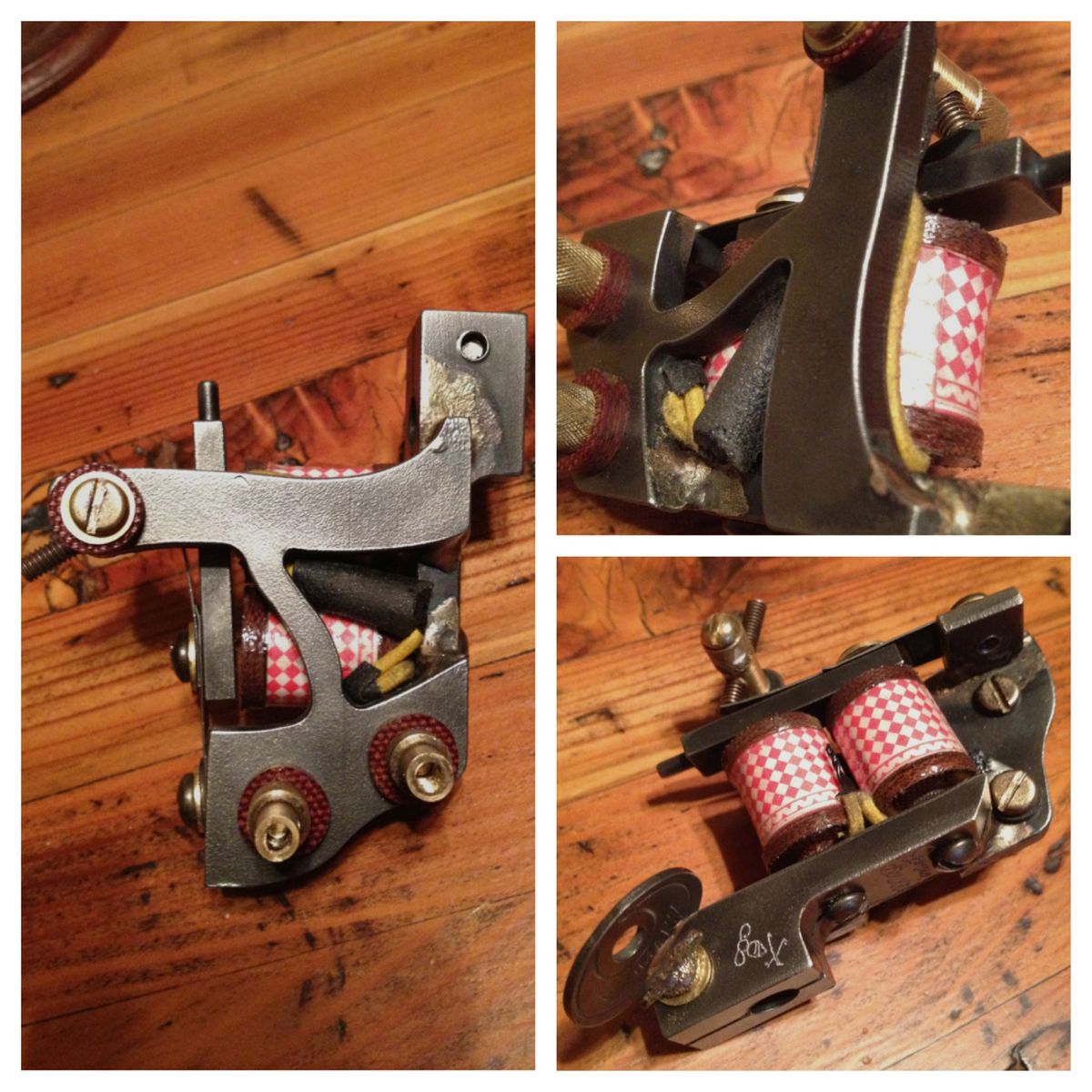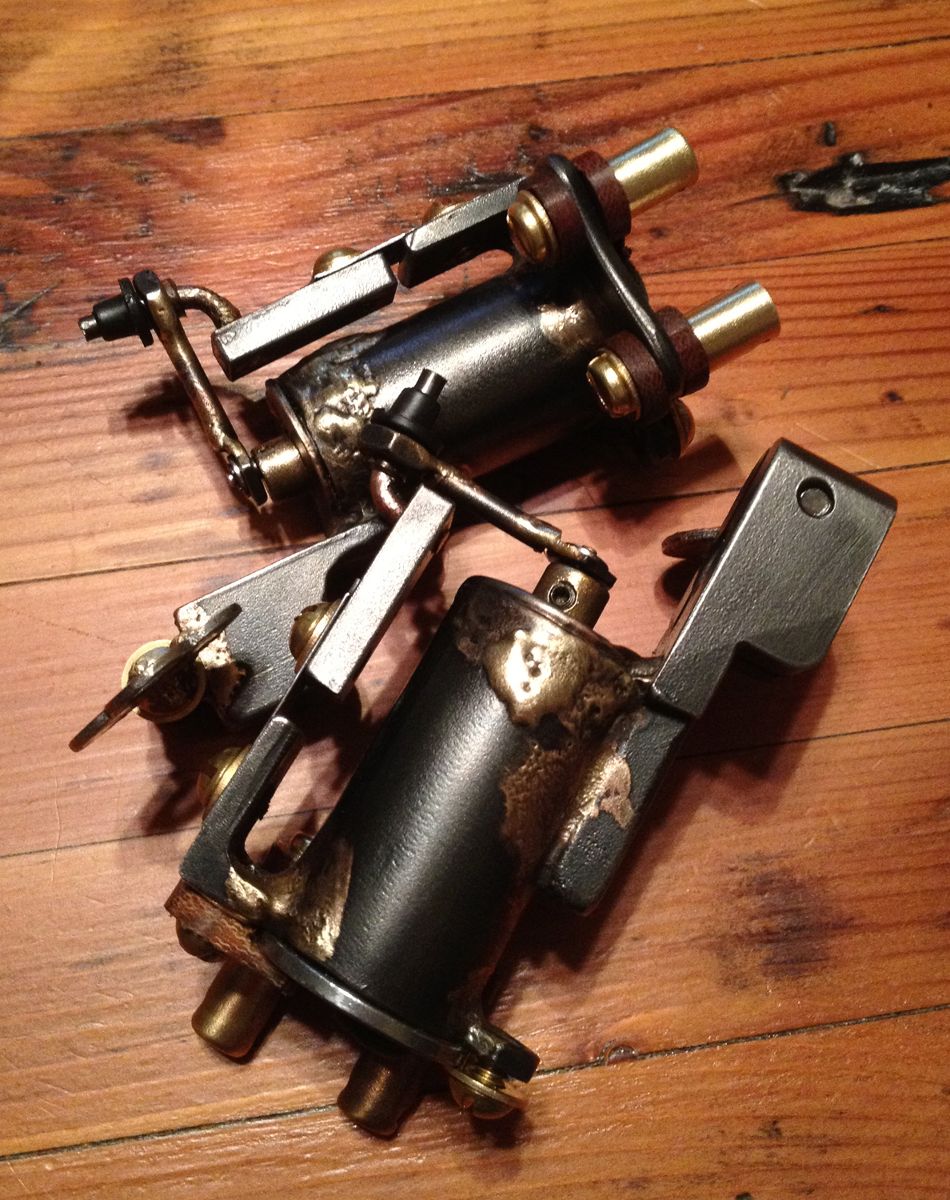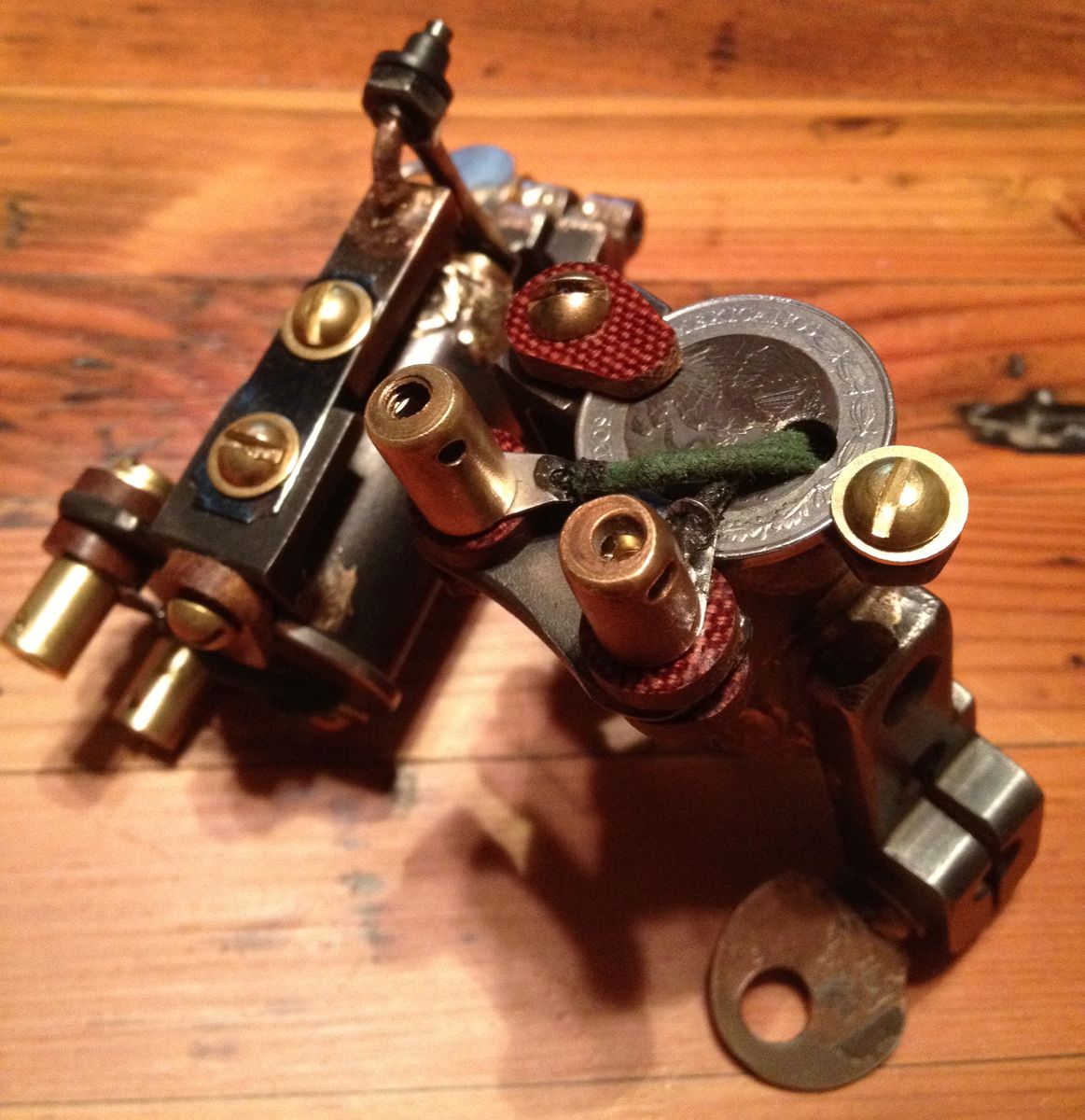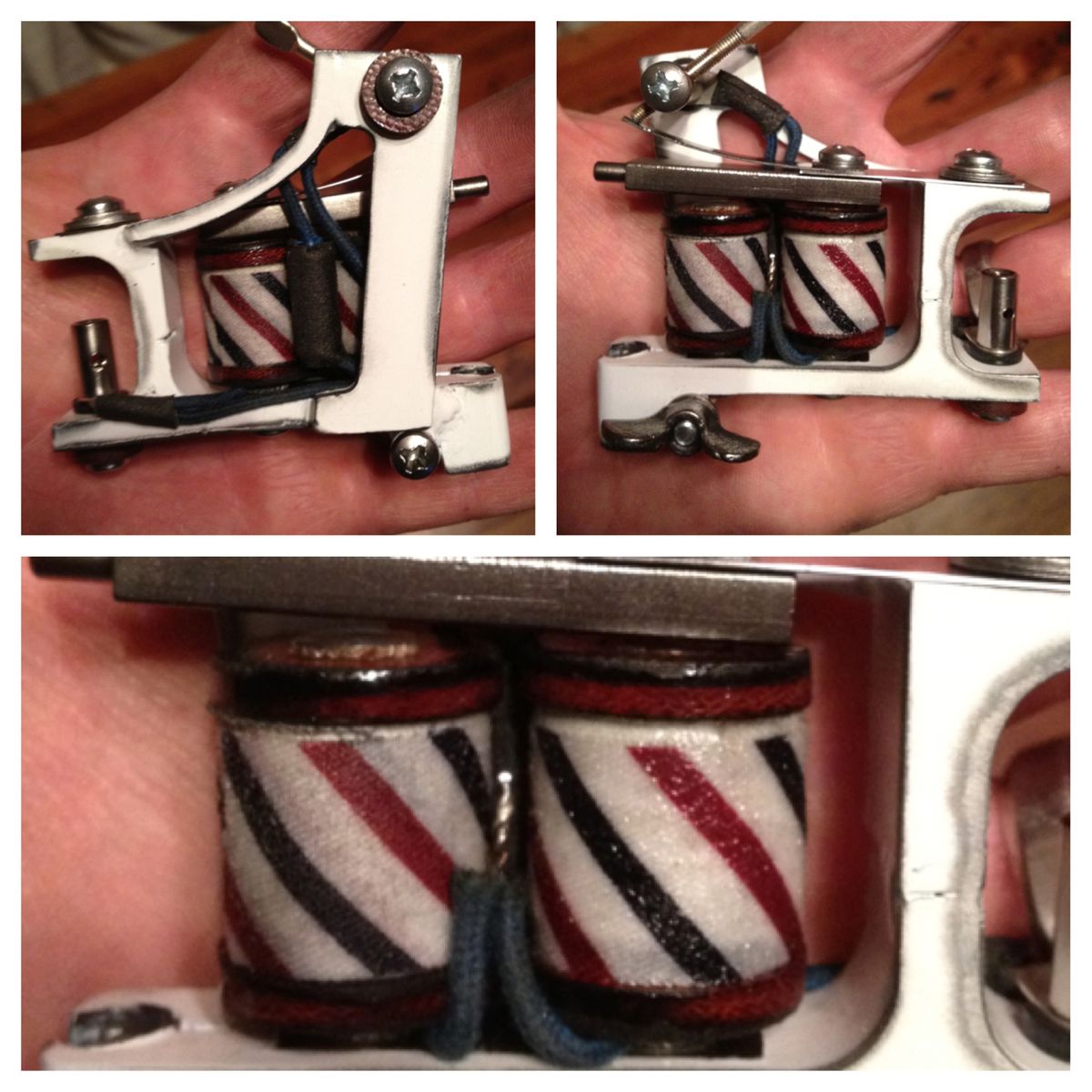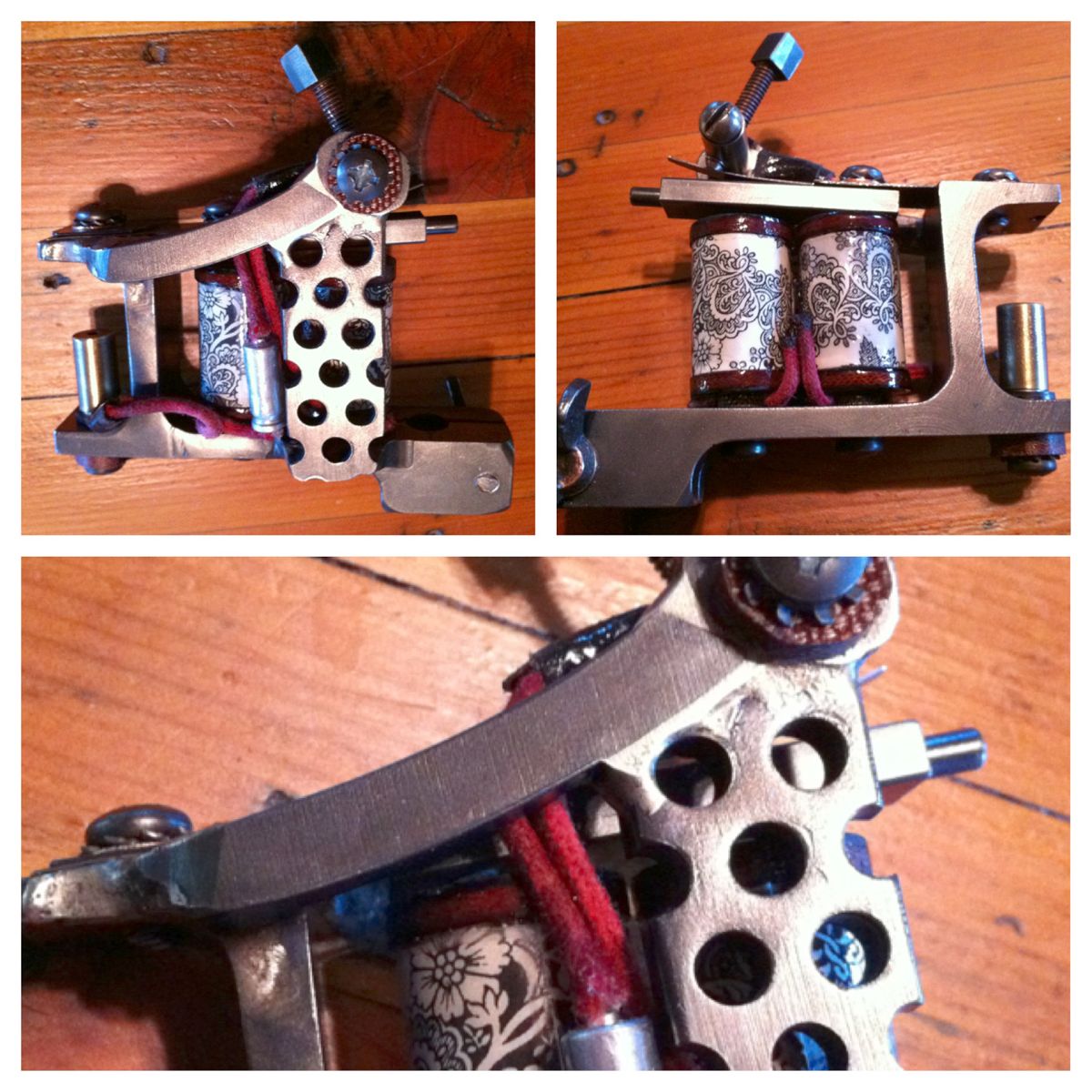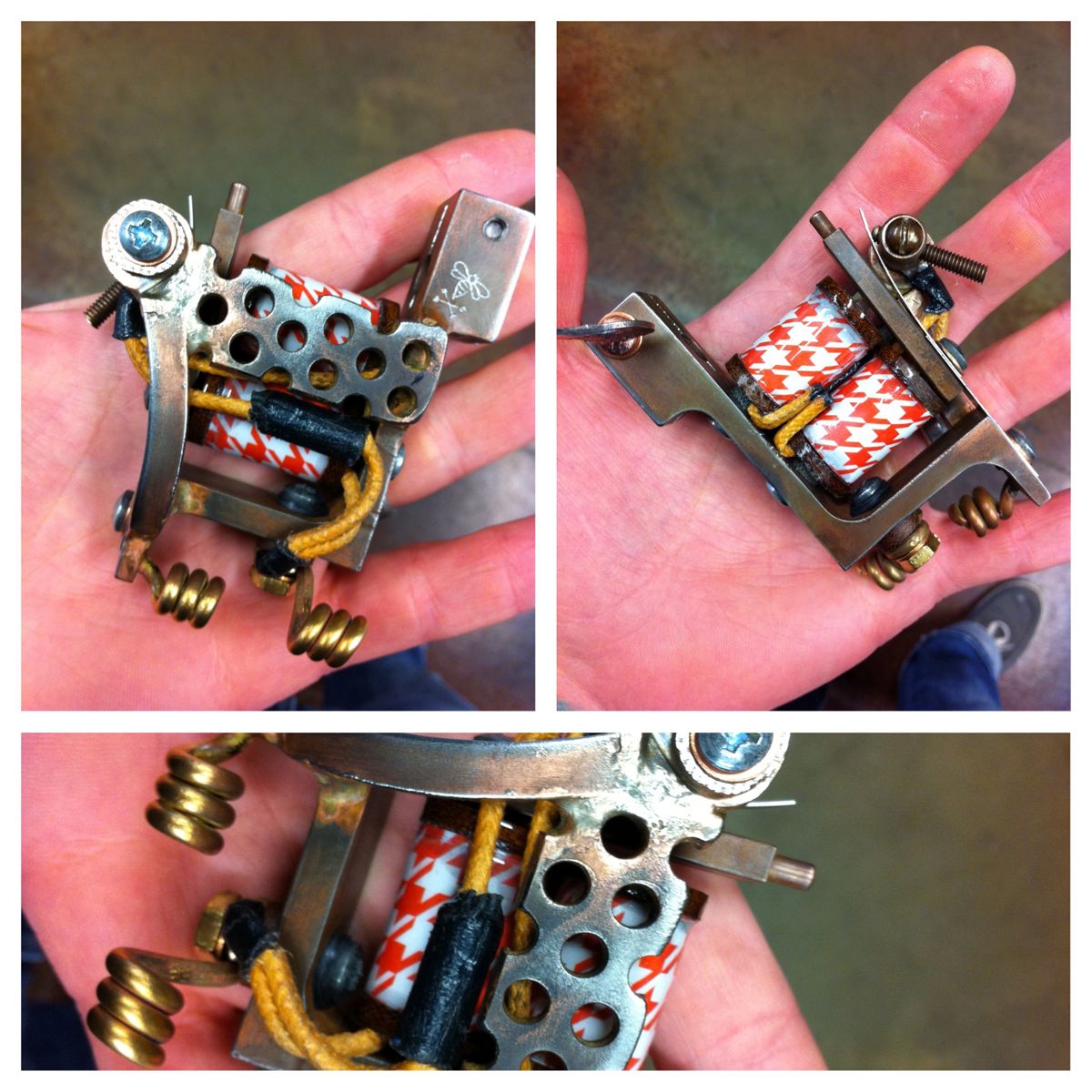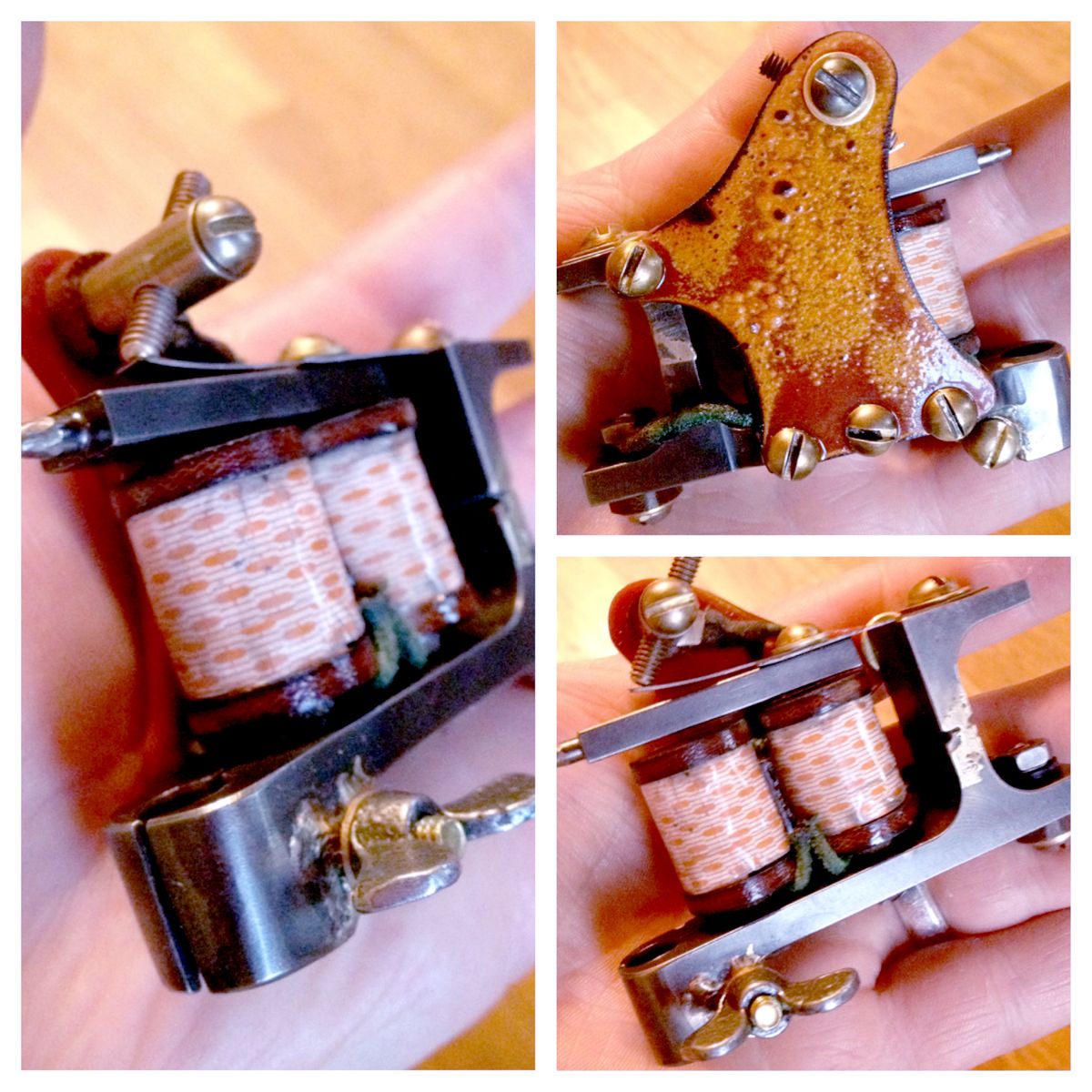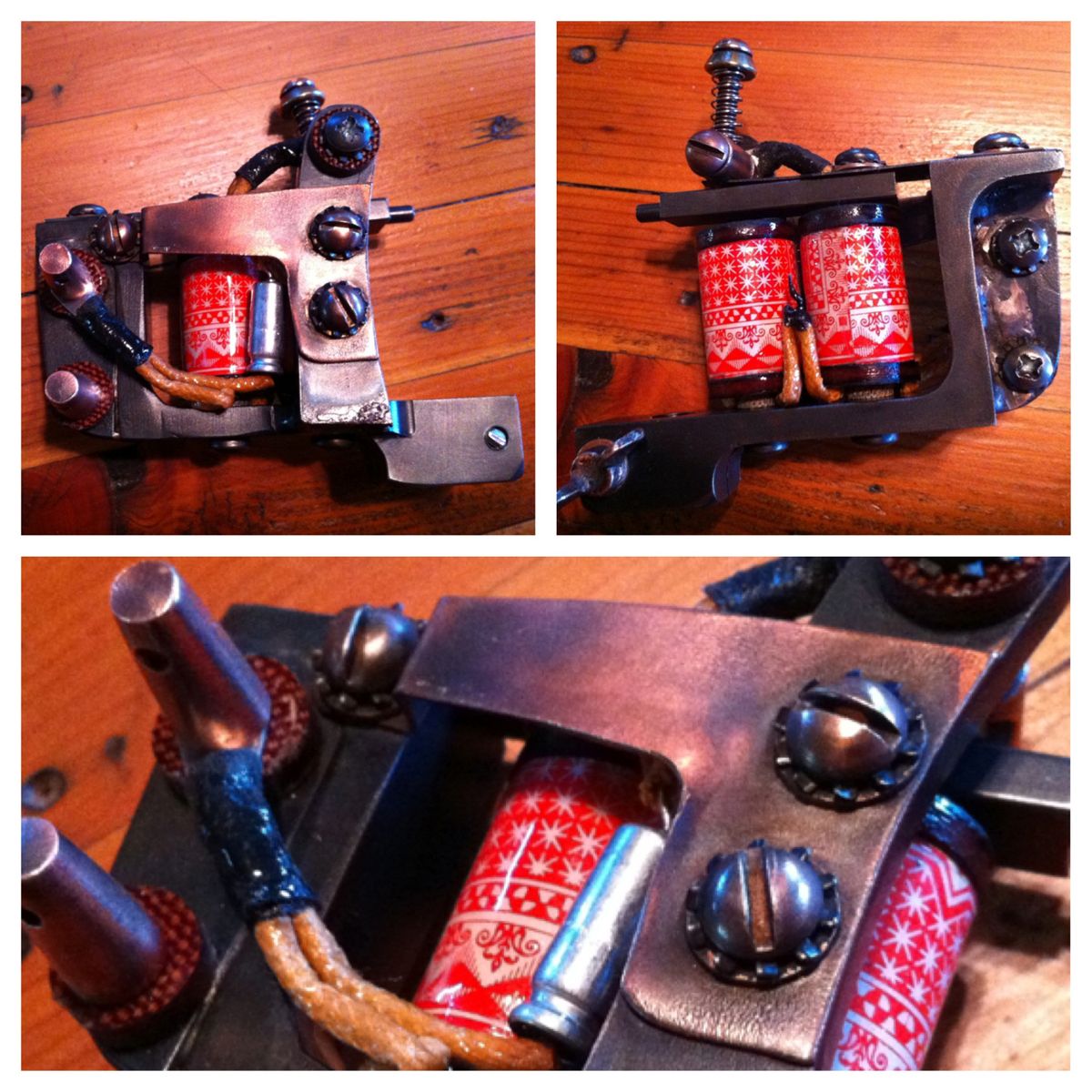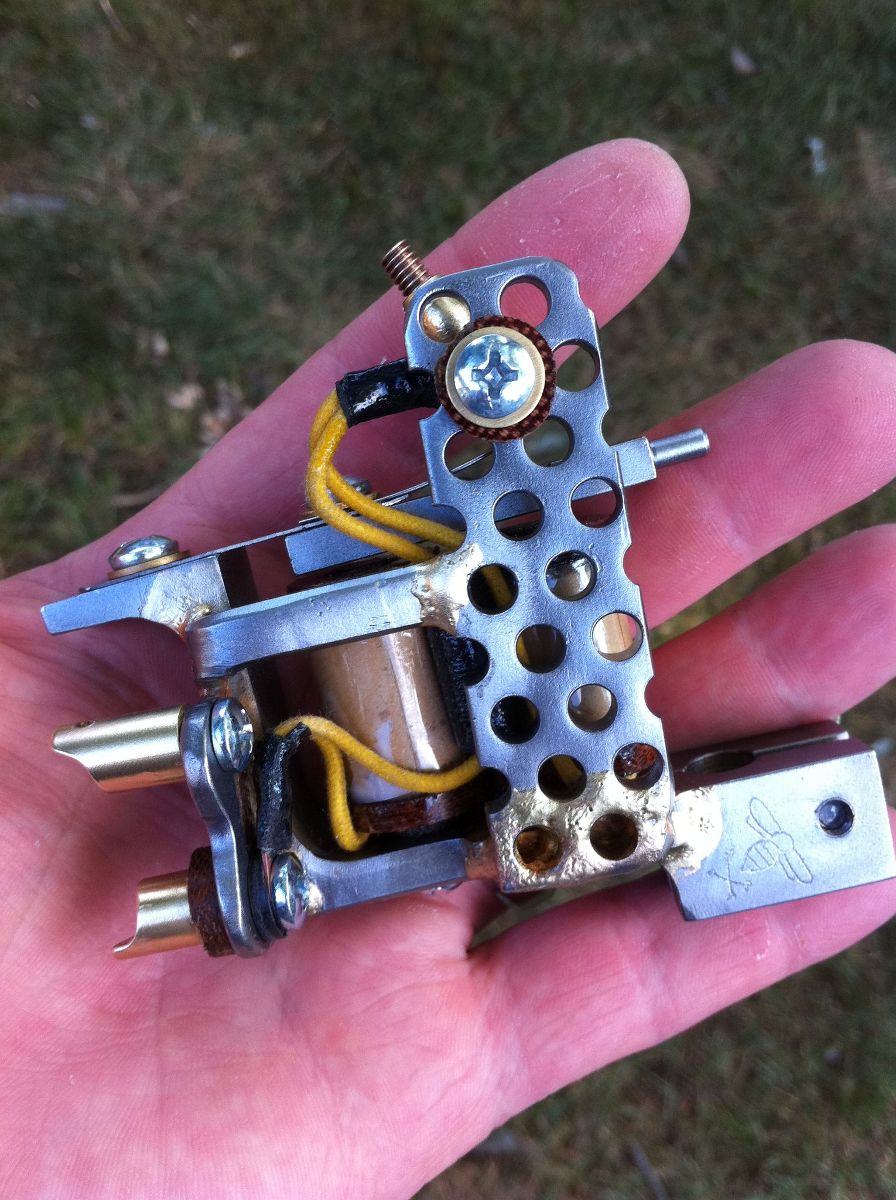 Jonesy inspired liner. textured, polished and prettied.
Custom key shader with leather coil wraps and 1/8th" phono jack
Rabbit coils with covered sideplate. Shader Liner set.
Fiesta Shader
1" cloth wrapped coil shader.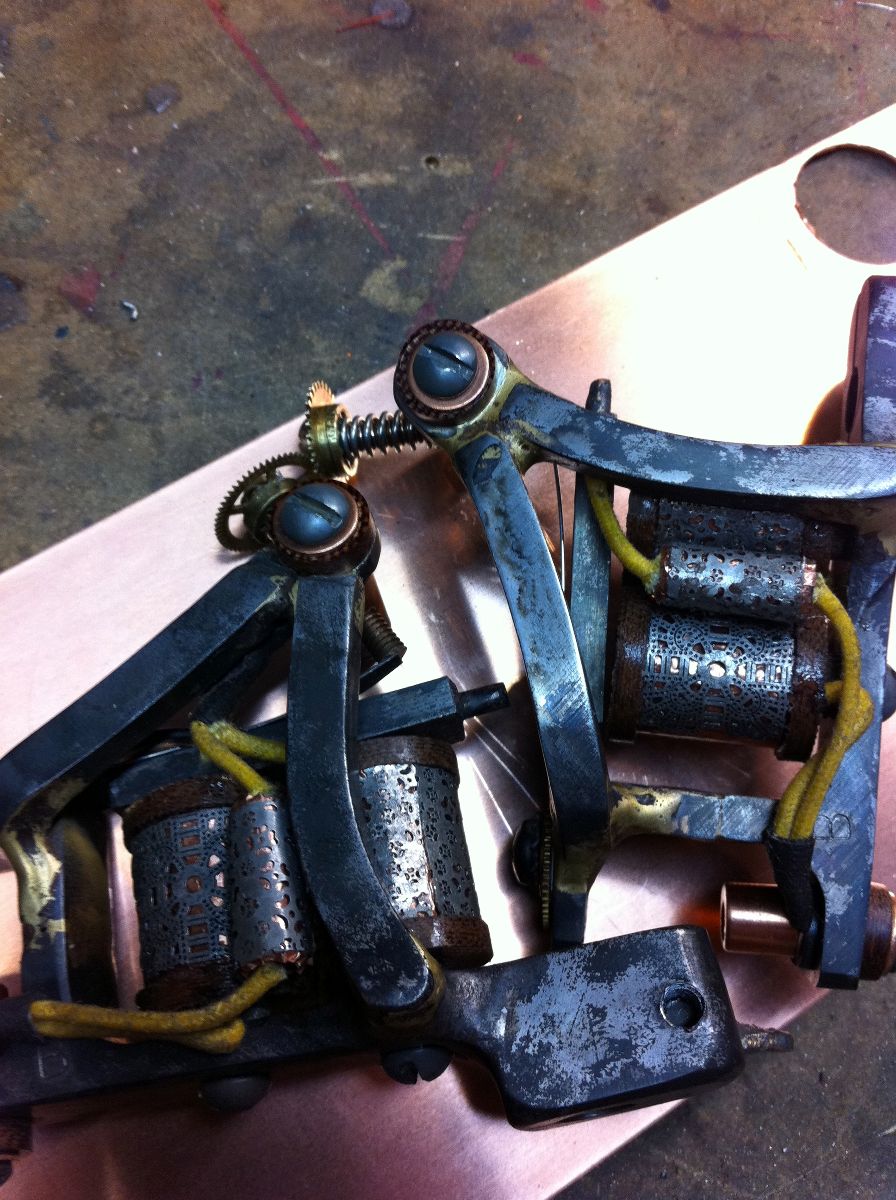 Steampunk machine set with copper and victorian steel coil covers. Equipped with copper bindings, antique watch and clock gears and polished off with a unique distressed patina that with continue to look better with age.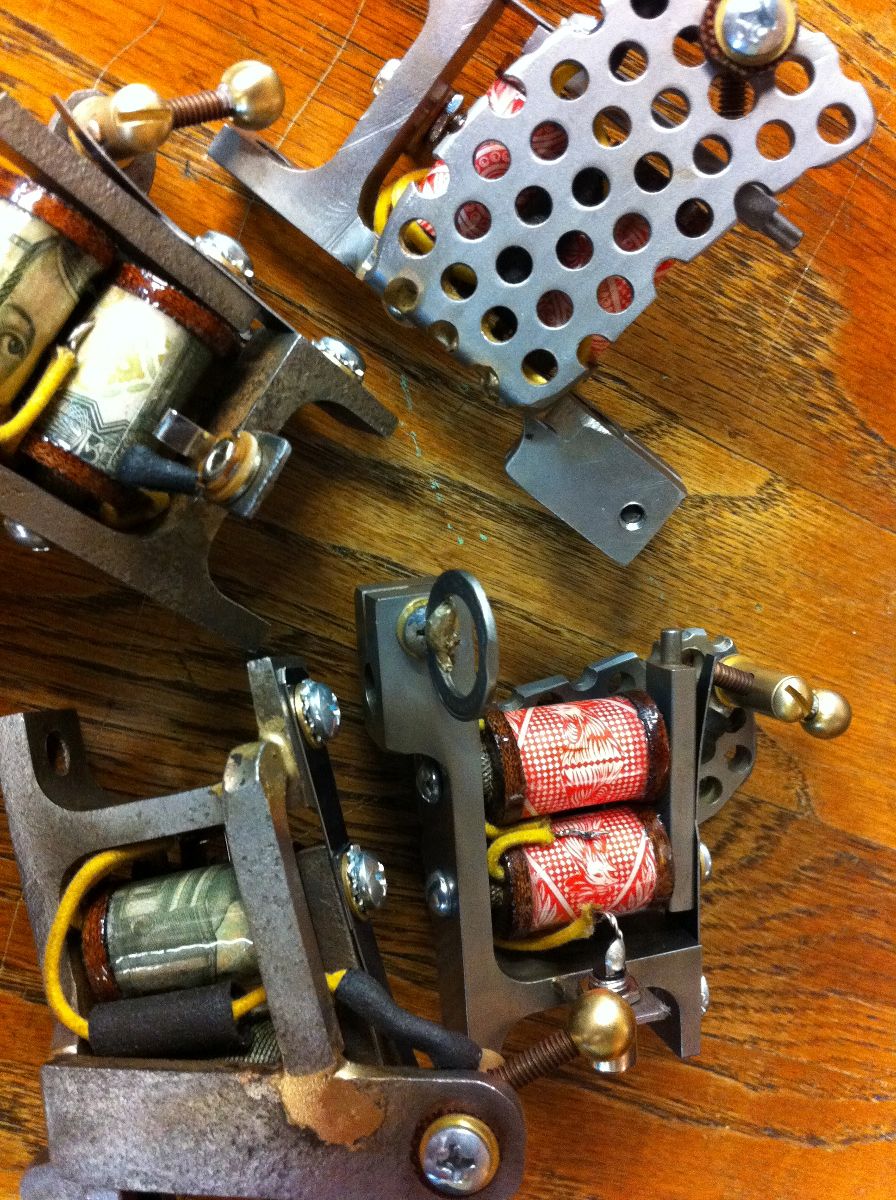 Two machine sets, one featureing a perforated sideplate with rooster coils equipped with rca jacks. The other with a special textured finish to the steel, 1/8" phono jack and coils wrapped with mexican dolares and sealed with a coat of electric epoxy.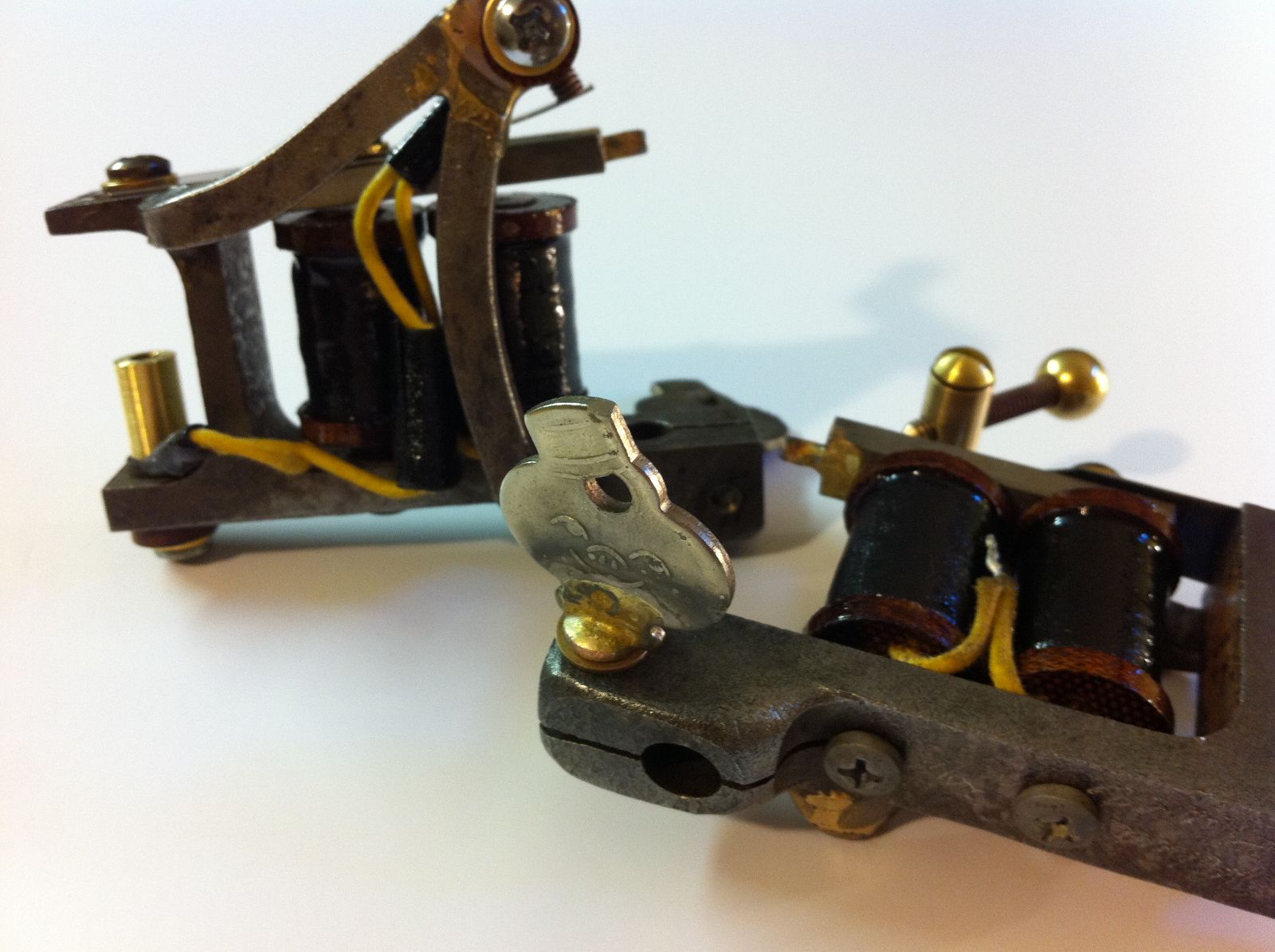 Shader liner set with my own personal textured steel treatment and a cool ass thumbscrew.