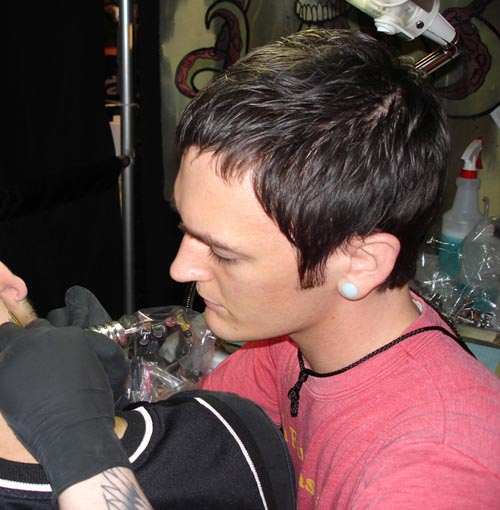 Joshua Bowers
-
View Tattoo Gallery
-
Email Artist
I work at Iron Heart Tattoo in Des Moines, IA. I travel around a bit working conventions and guest spots so check out my travel section to see if I'm gonna be in your area. If your interested in getting tattooed at a convention you can e-mail me with ideas. If you want to book an appointment or check availability at Iron Heart then call the shop at 515-270-1500. I do not book my appointments at Iron Heart.
I run a clothing company with my wife called Acanthus Apparel. The clothing features my artwork. Acanthus items are available at www.acanthusapparel.etsy.com and at tattoo conventions I attend.
I also build quality tattoo machines ( FOR PROFESSIONAL TATTOOERS ONLY). I build my machines from scratch, from the coil washers to the binding posts. I don't mass produce them and numbers are very limited. To check availability you can email me or look through my Facebook page and Instagram for photos of available machines. Contact me for custom orders or if you any questions.
Email: joshuacbowers@hotmail.com, Facebook: www.facebook.com/joshuacbowers. Instagram: @joshuabowers